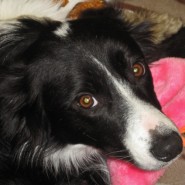 Vets Remind Pet Owners to Bring Animals Inside | Posted on WLNS
Vets Remind Pet Owners to Bring Animals Inside
January 22, 2013
By Maureen LaForge
The brutally cold temperatures outside have veterinarians asking pet owners to keep their dogs inside.

"If it's too cold for us to be out and schools are canceled, I think it's important that the dogs be somewhere where they have some supplemental heat," said Dr. Melissa Owings, Kibby Park Veterinary Hospital.
WLNS TV 6 Lansing – Jackson | Your Local News Leader
The Jackson County Animal Shelter is gearing up to receive more dogs left out in the cold. Dr. Cathy Anderson, a vet there, says most breeds found in Jackson, pit bulls, labs and golden retrievers, are indoor pets.
"Most of them don't have that hair coat that provides them with a lot of protection against cold temperatures with a wind chill well below zero," said Dr. Anderson.
Dogs, like people, suffer frostbite and can get burns to their paws from salt.
Ingham County Animal Control has sent out a plea for dog houses. Right now, the program that gives free dog houses and straw to those in need are almost depleted.