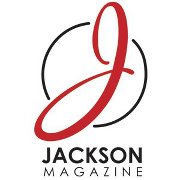 Top Dog Dr. Owings | Article From the Jackson Magazine
Top Dog – Dr. Melissa Owings Buys the Veterinary Practice That Launched Her Career
By Lisa Donovan
As a college student, Melissa Owings' friendly face greeted clients at Jackson's Kibby Park Animal Hospital, reassuring them that the veterinarian would take good care of their dog, cat or rabbit. Now, 17 years later, she has returned to Kibby Park, only this time she is the top dog.
"It felt like coming back home again," said Owings, who earned her doctor of veterinary medicine degree from Michigan State University in 1998. Last year, Owings' interest in making the leap into business ownership coincided with Dr. Sheila Kirt's desire to sell Kibby Park, so a deal was struck on October 31. That memorable day was topped off with the added pleasures of Halloween and the birth of her friend's baby.
"I like the responsibility of being in control of my own destiny," said Owings, who grew up in an animal-loving family in Clark Lake. She also enjoys being able to choose the services she offers and express her creativity and personality throughout the office. Her sense of humor is evident by the whimsical artwork of cats and dogs on display. In an examining room, the painting of an old yet regal-looking cat proudly poised on a red cushion brings a smile to Owings' face.
"I like it because it looks like a frumpy, older cat – just an average kitty cat like most of my patients – not a perfect one like a Maine Coon," joked Owings. Owings' 50-hour work weeks present the challenge of balancing the needs of the business with those of her husband and children, ages 3 and 5. The animal-loving gene must run in the family because her children like to come to work with her. "They love what I do," said Owings. "If they resented me talking about the animals I care for, that would be tough."
Many pets and their owners, frumpy and otherwise, have made a special impact on Owings. There is Izza the hen, who survived a raccoon attack, Winston, the Cavalier King Charles Spaniel who has stolen her heart, and Gnarls the rabbit, whose spunky and belligerent attitude makes her laugh. They make it easy to get out of bed in the morning.
But there are difficult aspects of the profession as well. Like all veterinarians, she must face the grief and sadness of losing patients to illness or injury. Equally distressing is animal neglect or cruelty, which she said is more common than you might think in Jackson. "I've witnessed some unbelievable cruelty toward dogs and cats," said Owings. "It's hard for me to imagine that someone would commit these atrocities."
Unlike the large, well-funded shelters people see on the Animal Cops TV show, she said Jackson organizations such as Animal Control and Cascades Humane Society struggle to maintain order in the pet population with limited budgets. Spaying and neutering is the only solution to ensuring there are enough good homes for all the dogs and cats up for adoption.
Breed discrimination is also a source of contention for Owings. All dog breeds have inherent qualities: beagles like to run and bark, terriers like to track prey and dig. People need to familiarize themselves with the characteristics of different breeds and find one that suits their lifestyle. "If a pit bull puppy is adopted by a busy person who isn't interested in socializing the puppy, completing regular obedience training, or exercising the dog, they are automatically setting the dog up for failure," said Owings.
Owings and her veterinary technicians help clients make the right pet choice and offer behavior counseling, obedience training and puppy socialization classes. Kibby Park comes with a history of women in professional roles. Dr. Edward Greene, who owned the practice during Owings' college years and inspired her to pursue this career, traditionally employed females as associates. Some, like veterinary technician Pattie Swartout, have been with the clinic for over 30 years. And, of course, Owings' predecessor shared her gender. "Our clients are very accustomed to having female veterinary professionals and have confidence in their experience," said Owings.
Earlier generations of women faced much tougher obstacles in achieving their dream of becoming a veterinarian. Dr. Gretchen Flo, one of Owings' professors at Michigan State University's College of Veterinary Medicine, was one of the pioneers. She recalls her own student days in the early 1960s, when Texas A&M University would not even admit women to its veterinary program. "MSU was a leader in taking more women in the vet school," said Flo, who wrote the veterinary orthopedic textbook that is still being used at MSU.
Only about 17 percent of Flo's 1966 MSU graduating class were women. By the time Owings completed her studies there in 1998, the figure had skyrocketed to 90 percent. Flo, now a professor emeritus at MSU, remembers Owings as a good student who did very well in her orthopedics class.
Owings approaches her clients and their furry, feathered or scaly pets as a package deal. In addition to providing the best possible care for medical, surgical and behavioral issues, she and her staff spend a lot of time answering questions, educating and reassuring the human part of the pet partnership.
"We get a get a great deal of enjoyment out of our relationships with people and seeing them happily bonding with their pets," said Owings, who shares her home with two white cats and two dogs. Jack, a 10-year old black and white dog, was one of her first emergency cases. She had to remove his eye due to a dog attack, then adopted him as her own furry kid. Morgan, an 8-year-old mixed breed dog, has a digestive condition known as exocrine pancreatic insufficiency. Owings can not only spell the condition off the top of her head, she can treat it with equal ease.
As leader of the pack, Owings has instilled confidence and loyalty in her clients. Karen Dunigan has followed Owings from practice to practice around Jackson ever since her nine-year-old golden retriever, Gabby, was a puppy. "She's very kind and sweet to animals," said Dunigan, regional vice president of Edward Surovell Realtors. "I can tell all my animals really like her." Dunigan's cats, Frankie and Ellie, who she rescued from neglectful owners, are also regulars on the Kibby Park scene.
Long-time staff members like Pattie Swartout respect the multitude of skills Owings unleashes at Kibby Park. "She's very in tune with animals and that gives her great insight into their care," said Swartout, who has been a veterinary technician at Kibby Park since 1975. Swartout also appreciates Owings' intelligence and personality, which make it easy for her to relate to people. "If I wasn't in this field, I'd seek out someone like her," she said. Swartout remembers her boss' crackerjack performance as receptionist, so she's not surprised by her current success.
In addition to her regular duties, Owings gives generously of her time and talents to help animals at Animal Control and Cascades Humane Society. She actively participates in Cascades' fundraisers like the masquerade ball, offers professional advice, treats difficult cases, and donates medicine and equipment. "Anything she doesn't need, she calls and asks us if we need it," said Sue Chambers, Cascades' director of veterinary services, who worked with Owings at Crossroads Animal Hospital. Chambers remembers instigating a prank call about a tarantula with a broken leg to a bewildered Owings.
"Some animals just wouldn't be adoptable without her help," said Chambers.