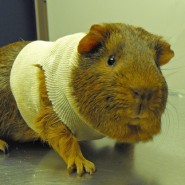 Humane Society Tries to Help Animals from Freezing to Death | Posted on WLNS
Humane Society Tries to Help Animals from Freezing to Death
February 05, 2013
By Amy Akers
LANSING, Mich. (WLNS) – As the temperature drops, requests for local shelters to take in dogs and cats has risen to help make sure these animals don't freeze to death.
So far, the Capital Area Humane Society has already seen about 30 dogs and cats come into the shelter this winter season, many come from concerned neighbors who see these animals left out in the cold.
At this rate, officials say they're on track to have more pets surrendered to them than last year.
"For whatever reason, they can't or don't want to bring an animal into their home. I think most people understand it's detrimental to the animals to leave them out in extreme weather," said Julia Palmer, the president/CEO of the Capital Area Humane Society.
If you're interested in adopting any of the animals, contact the Capital Area Humane Society at 517-626-6060.