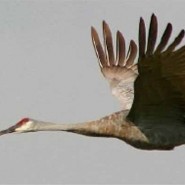 Cats, Cats, & More Cats | Posted in the Haehnle Sanctuary Newsletter
Cats, Cats, and More Cats
From the Haehnle Sanctuary Newsletter
Part of the Jackson Audubon Society
There are too many cats in Jackson County that do not have homes. The Jackson County Animal Shelter alone euthanized over 1,500 cats last year. Since this is such a heart-breaking situation, a group of local veterinarians have begun the Jackson Cat Project to spay and neuter 100 cats a year for free.
This will also include administering the rabies vaccine. This program will inadvertently help our birds since outdoor cats are the umber one killers of birds. Usually a neutered or spayed car is easier to keep inside.The sponsors for this valuable program are Kibby Park Animal Hospital, Jackson County Animal Shelter, Cascades Humane Society, and Brent D. Kelley Enterprises. Kelley helps many non-profit groups with his promotional items. The veterinarians who donated their time were Drs. Cathy Anderson, Brie Dagenais, Pam Fouty, Kerry McKinney, Melissa Owings (her brilliant idea) and Wendy Serino. If you know any of these vets, please thank them. Althought this doesn't solve the bird predation issue, it does decrease the number of homeless cats/
The American Bird Conservancy (ABC) has launched the Cats Indoors Campaign. Scientists estimate tat every year in the U.S. cars kill hundreds of millions of birds, including our favorite backyard songbirds and long distant migrants. Remember an indoor cat is a safe, happy cat and keeps birds from falling prey.